20 Groundbreaking Maternity Style Rules from Kim Kardashian
This woman is writing her own pregnancy dress code — from peplum pants to leather leggings to the world's most painful-looking shoes, she's determined not to have a casual day, ever.
1.

Wear white pantsuits that make you look like you've been whipped to stiff peaks.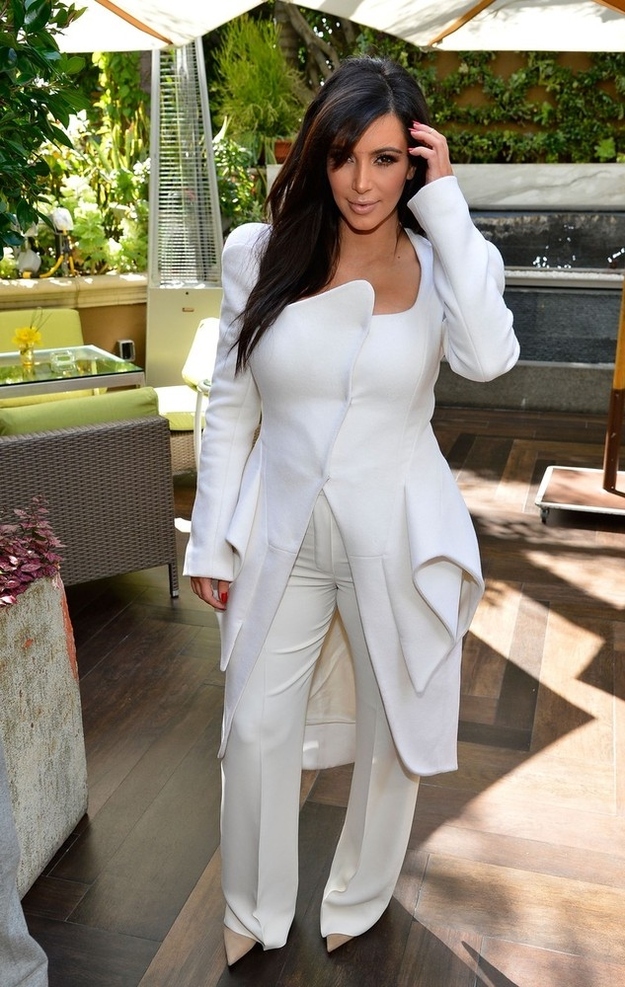 Frazer Harrison / Getty Images
If you're not Mary J. Blige and you're wearing a white pantsuit you have to be wary of looking like you're trying to be Mary J. Blige. With the excess fabric draping here, Kim avoids looking like a Mary knockoff WHILE distinguishing herself from her boyfriend's all-white (see below).